Sea Pointe Amenities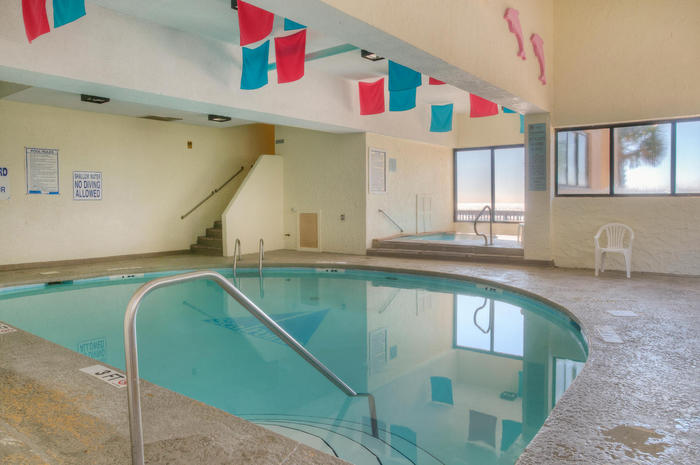 Sea Pointe Resort offers fully-furnished rental condos to meet the needs of a vast array of vacationers. These vacation rentals include balconies for the breathtaking views of the South Carolina shoreline, full kitchens for plenty of dining options, laundry facilities to tackle the practical needs of your family and enough bathrooms to accommodate all your guests.
One-bedroom condos offer lodging for up to four guests and have one bathroom.
Two-bedroom condos typically offer lodging for up to four guests, but some have sleeping arrangements for seven, and are equipped with two bathrooms
Three-bedroom condos offer the luxury of accommodating larger groups or families of up to eight people and are equipped with two or three bathrooms.
Penthouse condo rentals give even larger groups the ability to vacation together and can sleep up to 12 guests comfortably and typically include two or more bathrooms.
Along with all of the Sea Pointe Resort condos offering access to wireless Internet, many of them come equipped with flat screen TVs, DVD players or Netflix capabilities. Full kitchens in these rental condos provide the opportunity to eat in while washers and dryers in each condo in Sea Pointe make it easier to keep up with the laundry needs of a traveling family or group.
Beach convenience
Sea Pointe Resort puts you directly on the oceanfront in North Myrtle Beach for easy access to the white sand beaches and Atlantic Ocean's waves. With a boardwalk over to the beachfront, it will be easy to appreciate the beauty of the North Myrtle Beach shoreline. Morning jogs on the sand or afternoons of perusing the beaches for buried seashell treasures, not to mention oceanfront sunrises, are all readily appreciated with a stay in Sea Pointe Resort.
Water features
Don your bathing suit, sandals and sunglasses and be prepared for all the lounging in the South Carolina sunshine that you can stand. With a roomy, beachfront location, staying and playing on the sand and in the sun will be a natural pastime of a booked stay at Sea Pointe Resort. An outside shower and an indoor swimming pool and hot tub will add to the comfort and convenience of your stay.
Parking
Sea Pointe has made sure that you will have a covered parking space with its five-story parking garage right behind the condo complex. Convenience is king and Sea Pointe Resort aims to provide you with many of the most appreciated conveniences for your stay.
Location
With its nestled location along the South Carolina shore in the northernmost part of Cherry Grove in North Myrtle Beach, Sea Pointe Resort provides you with a convenient location from which to appreciate the family friendly beaches of the area. A more secluded vacation experience may be just what the doctor ordered for your relaxation and Sea Pointe Resort is the prescription.
Property Location
Location: Oceanfront
Area: Cherry Grove
6100 North Ocean Blvd
(888) 669-7853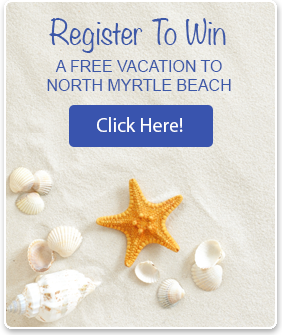 Disclaimer
Elliott Beach Rentals is not affiliated with onsite management or the HOA of this complex.